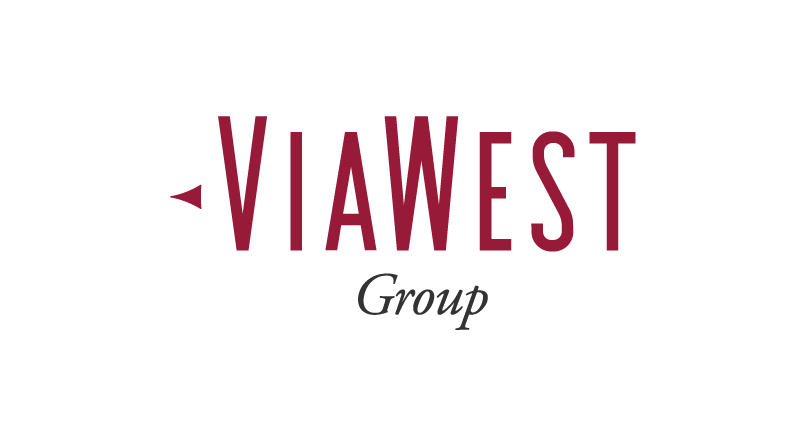 Maximizing the VALUE of Real Estate Opportunities
The Organization:
ViaWest Group is a Phoenix, Arizona-based real estate investment firm focused on commercial real estate investing and development through a range of fund vehicles, joint ventures, and individual property investments. We also have an office in Denver and invest across a range of property types in the Western United States, including office, industrial, commercial land, and multifamily investments in our targeted geographic markets. The company has been involved in over $2 billion of transactions since inception in 2003.
Summary of Duties:
The position will be responsible for both the strategic/tactical direction and management for all-things marketing, events, and public-relations related for the company. This includes proactively project managing dozens of initiatives, events, and activities that occur on both a recurring or ad-hoc basis throughout the year (see sampling in responsibilities below).  This individual should have experience in managing multiple overlapping projects across a diverse spectrum of activities. 
This role is ideally suited for an A+ project manager who also enjoys exercising creativity. The role is based at our Corporate Headquarters in Phoenix, Arizona and is an in-office, 5-day per week position.
RESPONSIBILITIES:
Manage all ViaWest Group's creative marketing strategies & branding.
Design and approve all marketing collateral (property flyers, presentations, signage, documents, and other creative projects).
Research and monitor award nominations and submittals.
Social media and online brand management.
Email campaign development and execution.
Create & maintain media relationships with local and national reporters. Continue to research and build these lists.
Research, write, and submit press releases.
Maintain & update basic content on ViaWest Group (and affiliates) websites.
Manage any vendor and agency marketing relationships.
Other miscellaneous marketing and administrative tasks.
Conduct multiple events throughout the year including broker open houses, broker thank-you functions, investor events, and more.
Coordinate internal company events, off-sites, and team-building events.
REQUIREMENTS:
3+ years of experience in marketing coordination/management.
Exceptional project management skills.
Strong copywriting and communication capabilities.
Experience identifying high performance initiatives through research of historical data and analytics.
Ability to analyze statistics to track performance of marketing initiatives.
Proficient with CRM, Google Analytics, Constant Contact, and Microsoft Office.
Proficient with WordPress website content management.
Proficient with Canva, Adobe Creative Cloud Suite, or similar design software
The Ideal Candidate Should Be…
Organized & Thorough: You'll be managing a lot of different projects!
Creative: Your ideas will directly impact our clients.
Analytical: Selecting, tracking, and optimizing initiatives is key to your success.
Driven, Accountable, & Honest: We need to be able to count on you.
Eager to Learn: Our organization is constantly evolving.
Resourceful: Proactively, effectively, and efficiently find solutions to challenges.
Candidates will also have the following personal attributes and characteristics:
A passion for administrative support
An attitude that embraces integrity, honesty and personal responsibility
Excellent verbal/written communication skills
Organized and detail oriented but able to see the "big picture"
The aptitude to manage multiple tasks and to negotiate competing priorities
The Particulars…
Full-time
Working from Corporate Office (i.e. not remote)
Competitive pay commensurate with experience
Excellent benefits package including health insurance, paid vacation/sick leave/holidays, 401k with matching, and much more!
Exciting work environment that is fun and entrepreneurial!
Who We Are…
VISION: To outperform the market in our commercial real estate investment activities and to out-service others in the handling of our clients' needs.
MISSION: Maximizing the Value of Real Estate Opportunities
VALUES:
Be engaged and engaging
Always conduct oneself with integrity
Focus on seeking solutions
Be accountable to oneself and others
Strive for results
Think you might be a great fit for our team? Here's what's next!
Email us at dswancey@viawestgroup.com with your resume and answer the following questions:
How do rate you project management skills on a scale from 1-10?
How would you rate your creative abilities on a scale from 1-10?
What are your compensation expectations/requirements?
http://www.viawestgroup.com/wp-content/uploads/2020/02/via-west-group-2019-1.png
612
792
Kyla Borders
http://www.viawestgroup.com/wp-content/uploads/2019/01/VW_New_Logo.png
Kyla Borders
2021-09-14 20:21:36
2021-09-14 20:21:36
Project Manager / Marketing Coordinator